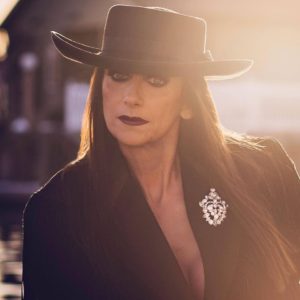 My name is Ms. Rori Gordon. I am the proud owner along with Billy Dean of Billy Deans Showtime Café. I belong to one of the smallest clubs in the world; the FEMALE Strip Club owners! I never planned on owning a gentlemen's club, it just happened. A long time ago I owned a night club known as Anvines located in Farmingdale, Long Island and hired Billy Dean and his Male Dance revue to perform for the ladies. When the show was over the gentlemen guests lined up to enter, it was magical. One thing led to another. I sold out my interest in the night club and went into business with Billy Dean. We traveled all over the world performing one of three shows we produced, Billy Deans Male Revue, Billy Deans Foxy Boxing and Billy Deans Hot Oil Wrestling. After many years of touring we opened Billy Deans Showtime Cafe, Long Island, New York in 1998 and have loved being in the great community of North Bellmore, Long Island ever since. We are proud members of the Bellmore Chamber of Commerce since the day we opened our doors.
We have produced all types of shows at this facility over the years and settled into a Gentleman's Club in 2005. Besides the Bellmore operation we still have our road shows and our entertainment company Billy Deans Entertainment booking variety entertainers, male and female strippers, impersonators and look-a-likes.
We are currently in litigation with the Town of Hempstead since 2011 to open up what we had intended to be a small dinner theater. Throughout all the negative publicity we have persevered as the press tarnished our well-earned reputation here in Bellmore.  At this point we are not sure what the venue in Wantagh will be featuring; all we can say is whatever we do with the new location it will be great.
I love my work running a business like this it has its challenges. I am very passionate about what I do. I get great satisfaction being able to give young people work, most of them putting themselves through school. I do a lot of the behind the scenes of the operation. I take care of all the advertising, marketing, the day to day operations; ordering, scheduling appointments, selling bachelor parties, answering the phones and hiring the girls. Beyond that I watch the camera system where ever I am to make sure the facility runs smoothly.
God Bless America for the freedom of speech and expression as dancing is truly a wonderful art form. Please visit us one evening, our local college girls' dancers are beautiful, the lap dances are fabulous…and the drinks are superb. We are female friendly. Our facility is a great date night rendezvous, a little bit of naughty for any occasion 🙂