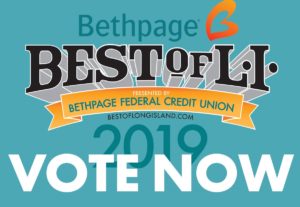 Best Bachelor Party Long Island, we have been nominated once again! Billy Deans Showtime Cafe of Bellmore has been nominated in this category for the 5th year in a row. We are so excited to receive the nomination. We have been considered as we are the ultimate Gentleman's Club.  Our bachelor and bachelorette party packages are number 1. We feature the most economical packages comparing all Strip Clubs on Long Island. Can you vote for us here? This is the link to Long Island Press Best of Long Island https://bestof.longislandpress.com 
Why are we blessed to be considered again? Performing for guys and girls since 1978 we would say it is due to the longevity of our continued success.  Over a million people both locally and internationally have watched our shows just one more reason we are the Wedding destination of choice for the bachelor and bachelorette parties of a lifetime.
Ironically when young men and woman arrive, they are excited to tell us either their dads, moms, grandpas and grandmas at one time enjoyed our facility or one of the many road shows. We are a a Long Island tradition!
You can check out our fabulous all inclusive Bachelor and Birthday Party packages here: https://billydeans.com/long-island-bachelor-party/