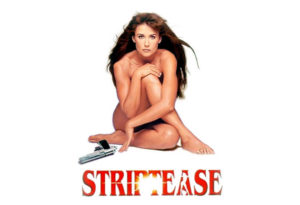 People have an insatiable curiosity when the discussion arises as to what I do for a living. A job like mine possibly the only people who understand me oddly are my parents and the other dancers I work with.
I was unsure of what I would tell others. Stripping at night and teaching preschoolers during the day. What a combination! Believe it or not, I truly love what I do; both of my jobs. I have always and always will remain anonymous when the guests of the club ask the location of the school I work in. Both my employers know I have two jobs and both know the type of work the other employment is. I love children and of course I love being an entertainer. That is why I decided to become a contributor to the Billy Deans Showtime Café Blog.
It just happened one day. I realized that as much as I love working with children if I wished to continue living on Long Island I could never support myself and get ahead. At the time I made the decision to become a stripper I was living with my parents and they were moving to another state. Moving was clearly something I did not wish to do, as much as I miss them I really love Long Island and had to find something to support myself.
Trying to find a balance between my two identities is not always easy. I am the girl who never cared what anyone thought about me, making the jump into dancing was just a natural progression in my life. I though to myself what job could I possibly do to make good money yet still retain my employment in the preschool? It took me some time to find my niche.
Years ago, while I was walking through the living room one evening my dad was glued to the TV watching an old Demi Moore movie "Striptease". Gosh, how in love he was with Demi Moore. He took me to almost all her movies, but not Striptease. I was older now and as I stopped for a few minutes to watch TV with him I was absolutely fascinated with the character and started to watch the movie with him. I know it sounds crazy and all however my parents are comfortable with sexuality. At that time, I was not familiar much with Gentleman's Clubs. The movie was my first experience watching anyone dance in a club and I was very intrigued. Much to my dismay my dad told me my mom had worked as a dancer for a period while she was working her way through college. No one ever mentioned it to me growing up and I never forgot Demi Moore's role as a stripper and always kept it in the back of my mind. As I got older I had even imagined myself as her character laying in bed falling asleep.
I started with an internet search. I first thought about working in New York City. After much consideration the thought of taking the train home late at night would not be an option I would want to deal with. I have on occasions taken the train home from Billy Deans however it is very different, the Bellmore train station has a taxi stand and the drivers are very accommodating. Different drivers told me they have been transporting girls to and from the station for many years. I never felt uncomfortable. Sometimes there are a few of us that may take the train and share a taxi.
I am getting off course a bit. Sorry, I have never blogged. Always thinking about working in a "Stripper Club" which is what my dad call's it 😊, I was never sure how to go about it. I found two clubs, one the cleaning man answered the telephone which I thought was very odd. I ended up not following up. Next, I called a club in Queens. The name of the club was Scandals. I rode in with a friend to check it out. I did not like anything about it. It was dirty, and the dancers were not very friendly. I heard recently from one of the guests at Billy Deans it had been closed by the health department. I did not believe it and sure enough I googled it and the story made the newspapers online which you can find here:http://www.nydailynews.com/new-york/scandals-strip-club-co-owner-sues-partner-500-000-article-1.3689031
That experience left a bad taste in my mouth. I put off the notion of dancing for awhile however I knew sooner than later I would have to make some moves. I did waitress for a while at a Café by my home however it was not fun, and I neglected to mention  before, I love to dance! Of course, I still had the option of moving away with my parents. We have a great relationship and I had not yet come to terms with the notion I would not be able to see them on a regular basis.
My next attempt on locating a stripping job I tried something different. I searched help-wanted ads online. Most of the clubs did not have websites which are listed on Google's search engine. I kept researching the Queens area as I live on the border of Nassau and Queens. I had never thought about working on Long Island. I do remember seeing an ad on Craig's List. Ironically when the posting appeared I immediately picked up my phone and called. I did not know it at the time, I was on my way to a dramatic change which completely altered my life!
I spoke with Rori Gordon. She is one of the two owners of the club. A well-seasoned business operator who now a days takes care of the back-end of operations. She worked full time for more than 15 years at the club. She is a very sharp woman with a variety of interests. Her involvement in litigation against the Town of Hempstead defending as she often says our "Civil Rights" takes up a lot of hours of her time. She attends many of the Town of Hempstead town hall meetings and tells us she enjoys helping others maneuvering the complicated laws of doing business. I guess I can say she is an inspiration to me, a self-made business woman in New York is not an easy accomplishment. She has told me on more than one occasion everything she owns she got by working hard.
Since I will be contributing from time to time and have much to speak about I think I will start with my very first phone call. I remember I spoke to Rori on the phone and was excited a) to speak to a female and b) as to how professional she was. After having a bad experience with the other club I felt this place was going to be different and it was. The fact I spoke to the owner who is a woman in my mind was a huge plus. There is a video of her online being interviewed for an online talk show which you can find here: https://www.youtube.com/watch?v=2aIo8wakw68
In my next blog post I will explain all about my conversation and exciting interview!